On December 1,2017 "Boao Forum For Vision" held at the permanent site in Boao Asia, Hainan.
The forum was co-sponsored by the China center for disease control and prevention (CDC), the Hainan provincial health and family planning commission, and Wenzhou medical university. It is reported that this conference has issued the 2017 "Myopia prevention and control Boao declaration" for the general assembly, advocating for the scientific development of myopia prevention and control.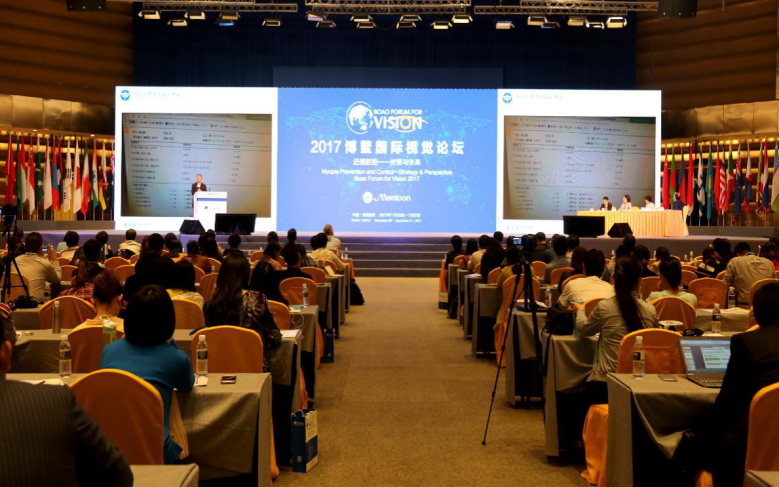 On December 1, 2017,"Boao Forum For Vision" is held at the permanent site of boao Asia Forum, Hainan.
" For child and adolescent myopia prevention and control, in addition to the parents' cooperate, we also need the whole society to participate in, including government policy support, the education sector to reduce students' homework and so on, these are the base of successful juvenile myopia prevention and control."
Pro. Zhi-kuan Yang, PhD supervisor of AIER School of Ophthalmology, CSU, Director of Hunan AIER Institute of Optometry and Visual Science, deputy head of the Chinese association branch of ophthalmology optometry group said that, on this basis, combined with risk prediction of vulnerable populations, advocate scientific Eye use, improve regulation lag, and the application of comprehensive measures such as peripheral retinal correction technology, the establishment of juvenile myopia prevention and control system is the right way for our country.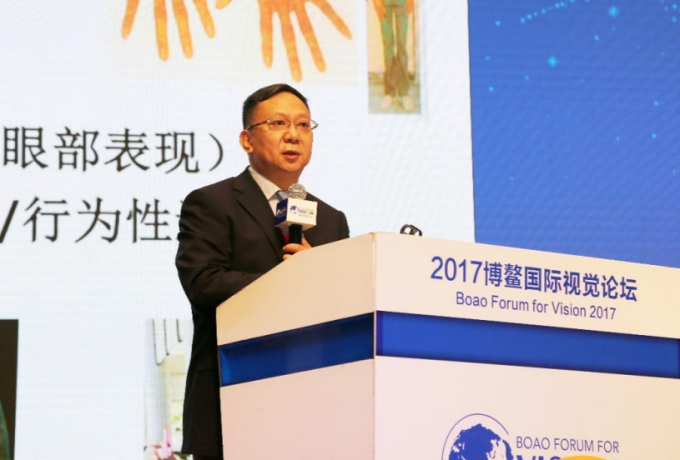 Professor Zhi-kuan Yang delivers his speech
Professor Liang Xiaofeng, deputy director of the China center for disease control and prevention (CDC), said the world health organization estimated that, in 2010, there are 2.85 billion people who suffer visual impairment, 39 million are blind. Epidemiological date show that the visual impairment caused by high myopia and induced eye lesions in some countries with high levels of myopia is the leading cause of blindness in those in their 40s and 50s. According to the 2014 nation students' physical fitness and health survey date, 7 to 18 years old had poor vision rate of 62%, among with which myopia reached 90%. The poor eyesight rate of 19-22 years old is 86%. Therefore, comprehensive and scientific measures for myopia prevention and control are needed urgently.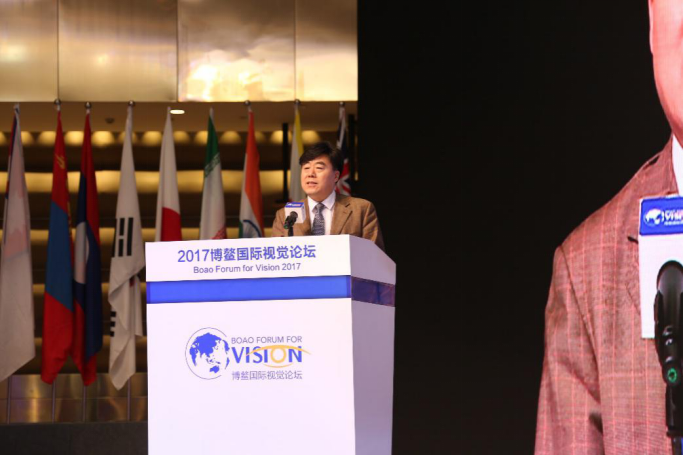 Professor Liang Xiaofeng, deputy director of the China center for disease control and prevention (CDC), gives his speech at the opening ceremony of the general assembly
The boao declaration was finally formed After discussions among experts at the meeting:comprehensive and scientific myopia prevention and control in 2017.
The declaration points out that establishing refractive development record to children is the most effective early warning method for myopia, and suggests establishing the record from age 3, the archives include height, weight, eyesight, diopter, eye axial, ocular position, anterior segment and fundus examination and parents diopter number, etc.
In addition, children's outdoor activities should be ensured long enough, cumulative 1 to 2 hours every day, accumulating 10 to 14 hours per week or more, as long as it is effective outdoor exposure such as reading, writing, and so on, all can prevent myopia. Reduce close-range eye use, especially reduce continuous close-range eye use. It is recommended to look far into the distance and rest for 10 minutes after every30 to 40 minutes of successive close-range eye use.
To control child and adolescent myopia development, standardized and comprehensive optical inspection and scientific glasses preparation are the basis of myopia control. Orthokeratology lens is an effective way to control child myopia development, but it should be prescribed and prepared qualified professional institutions.
Director of the China MCH Association Children's Eye Health Professional Committee, AIER Ophthalmology Quanzhou Hospital Principal Consultant Professor Fang Yiming (middle) as a member of the panel to participate in the "Myopia Prevention and Control Boao Declaration" discussion session.
The conference site