In March of 2018, with aims to improve the research capacity and academic level of corneal diseases and ocular surface diseases, and to promote the overall medical level for corneal diseases both in AIER and China, AIER Institute for Corneal Disease was officially established.
The Institute is directed by Prof. Li Shaowei, the leader of Cornea and ocular surface Group of AIER eye hospital group, the PhD supervisor of AIER School of Ophthalmology, Central South University. Prof. Zeng Qingyan, PhD supervisor of AIER School of Ophthalmology, CSU, serves as the deputy director. Prof. Sun Xuguang, the deputy head of the cornea group of the ophthalmology branch of CMA, has accepted the invitation to head the institute as honorary director.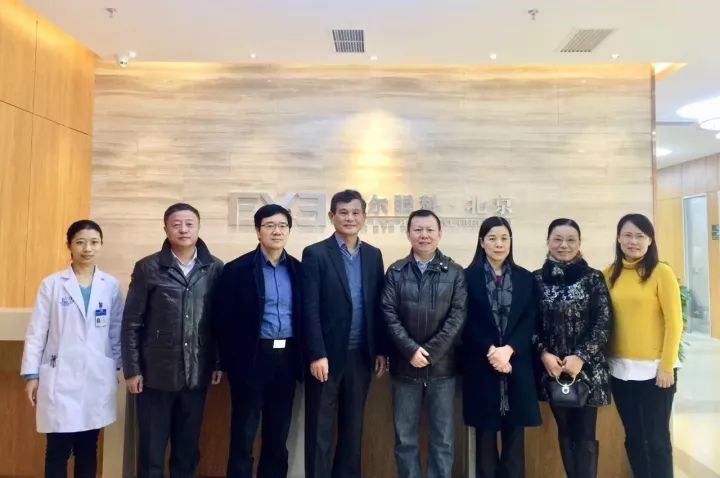 Group photo of AIER Institute for Corneal Disease
Corneal disease is the leading cause of blindness in the world. There are more than 20 million people blinded by corneal diseases worldwide. In China, the number is 4 million and increasing year by year.
Unfortunately, due to the scarcity of corneas, less than 10,000 corneal transplants can be performed each year in China, resulting in the lack of specialized doctors for corneal diseases and ocular surface diseases, which leads to low level of the diagnosis, treatment and research in the field.
Prof. Li Shaowei, director of the new institute, said: "A mass of clinical cases from 300+ AIER hospitals all over the globe, and China's largest eye bank system and talent teams, provided the fertile ground for scientific research and the establishment of the institute"
Multi-center research platform, focusing on four major research directions
1. Infectious keratopathy
It is very important to study the pathogenesis and diagnosis of infectious corneal disease as it has a high blinding rate in China. The Institute is going to setup an eye microbiological identification center which will be led by Prof. Sun Xuguang to further develop basic and innovative research on the epidemiology, etiological diagnosis and treatment of infectious keratopathy. The team will guide AIER in carrying out multi-center and multi-faceted researches.
2. Eye bank related research
At present, there are nine AIER Eye Banks in AIER group, as well as 22 Red Cross Cornea donation receiving stations nationwide with more than 1,200 cases of cornea donations in 2017 alone.
AIER is also a member of the International Eye Bank Association, its staff are trained and certified by IEBA. Both Prof. Zhu Xiangdong and Prof. Zhao Min of the Institute are outstanding experts in international eye banking. The Institute will continue to improve the standardization of eye bank and carry out organ culture and related research projects under the guidance of Prof. Zhu Meidong. AIER Eye Banks in AIER Eye Hospital of Chongqing, Changsha, Wuhan and Chengdu are the first research bases for organ culture.
3. Dry eye and dry eye outpatient mode research
Dry eye is a health problem that afflicts people of all ages. With increasing number of dry eye patients in China in recent years, the study of dry eye diseases has been gaining attention. AIER is the first institute to provide outpatient service for dry eye and established a standardized process system for the diagnosis and treatment of dry eye in China. The institute will setup major research centers in AIER eye hospitals in Beijing, Wuhan, and Chongqing.
4. Corneal transplantation
AIER eye hospital is the first hospital in China to perform femtosecond laser cornea surgery. The Institute will establish an electronic database of corneal transplants focusing on multi-center research and promote standardization and innovative research on various corneal surgeries. The talent team of the Institute has already gathered Prof. Li Shaowei, Prof. Zeng Qingyan, Prof. Gu Shuyan, Prof. Zhou Qizhi, Prof. Wang Congxiang, Prof. Zhao Min, Prof. Sun Xuguang and other experts in the field of corneal diseases and ocular surface diseases. To ensure its research is in line with international advanced level, the Institute also invited Prof. Zhu Jiming from Australia, Prof. Wang Mingxu from the United States and other internationally renowned experts as visiting professors. In addition, the Institute also plans to organize regular international academic exchange activities and cooperation with international research institutes, introducing and promoting the application of new technologies for the diagnosis and treatment of corneal diseases.