In the morning of March 5, 2018, invited by Mr. Nguyen Quoc Trieu, the former Minister of Health of Vietnam, and the director of Hanoi Eye Hospital, Prof. Gong Lili, the director of Guiyang AIER Eye Hospital and the CEO of AIER Eye Hospitals of Guizhou Province, participated in the celebration of the cataract PHACO technology and the 20th anniversary of the hospital at the Hanoi Eye Hospital in Vietnam.
Former Minister of Health of Vietnam Mr. Nguyen Quoc Trieu and cMr. Pham Le Tuan, as well as other government officials attended the ceremony.
Twenty years ago, phacoemulsification cataract surgery was only used clinically in developed countries in Europe and America. Doctors in Vietnam didn't have the facilities and qualifications to carry out such surgeries.
On November 25, 1998, Prof. Gong Lili was invited to Vietnam for medical assistance as a guide for the technology. As the first doctor to perform phacoemulsification surgery in northern Vietnam, the successful surgery performed by Prof. Gong Lili has served as a catalyst for the development of the eye hospital which had just been established for less than three years. It provided hope for the cataract patients in Vietnam and filled the gap in ophthalmic medical technology in northern Vietnam, helping tens of thousands of Vietnamese cataract patients see the light again every year.
Since then, this kind of medical assistance has become regular for Prof. Gong Lili who completed more than 300 cases of eye surgery over the yearsin Vietnam.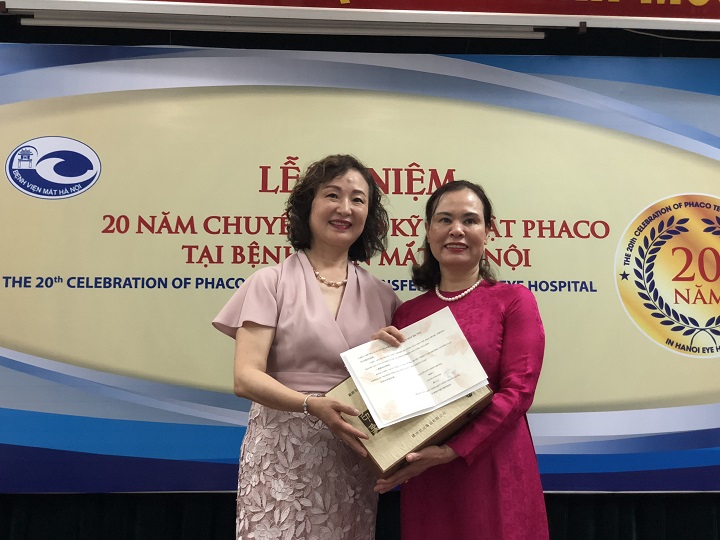 Prof. Gong Lili(left) with the dean of Hanoi Eye Hospital(right)
At the commemoration ceremony, Mr. Nguyen Quoc Trieu personally put a "special medal of honor" issued by the Vietnamese Ministry of Health on the chest of Prof. Gong Lili, thanking her for the special contribution to Vietnamese people's eye health over the years.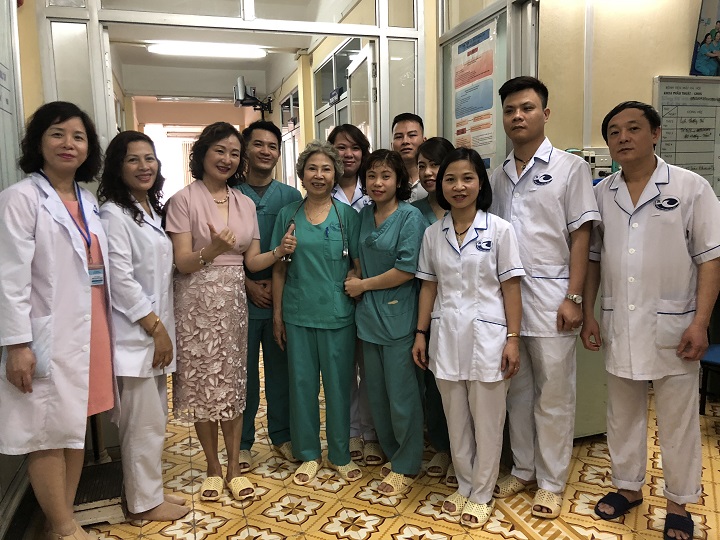 Prof. Gong Lili (third form left) with the Medical Experts Team of Hanoi Eye Hospital
Mr. Pham Le Tuan, the deputy Minister of Health of Vietnam, delivers his speech
Mr. Pham Le Tuan, also expressed his appreciation to Prof. Gong Lili for bringing the phacoemulsification technology to Vietnam 20 years ago, it has saved the vision of tens of thousands of cataract patients in Vietnam. At the same time, he also said that: "Hope we can continue to receive China's assistance and support in medical development in the future."