On April 8th, co-sponsored by China Association for Public Companies, China Securities Investor Protection Fund Corporation (SIPF), Shanghai Stock Exchange, Shenzhen Stock Exchange, Securities Association of China, Asset Management Association of China (AMAC), and China Securities Investment Services Center (ISC), the Securities Times officially announced the result of "2017 Election of Most Investor-Respected Listed Companies". The award ceremony was held in Beijing.
"The Most Investor-Respected Listed Companies" awards have attracted the attention of the capital market and many listed companies, due to its authority, orientation, preciseness and rareness. Through the real name votes of more than 6300 market investors and professional investors, as well as expert committee review and other processes, AIER Eye Hospital Group stands out among more than 3500 listed companies and won "Top 10 Investor-Respected Listed Company in China" once again along with Ping An Insurance, Kweichow Moutai, Midea Group, Yunnan baiyao and other companies!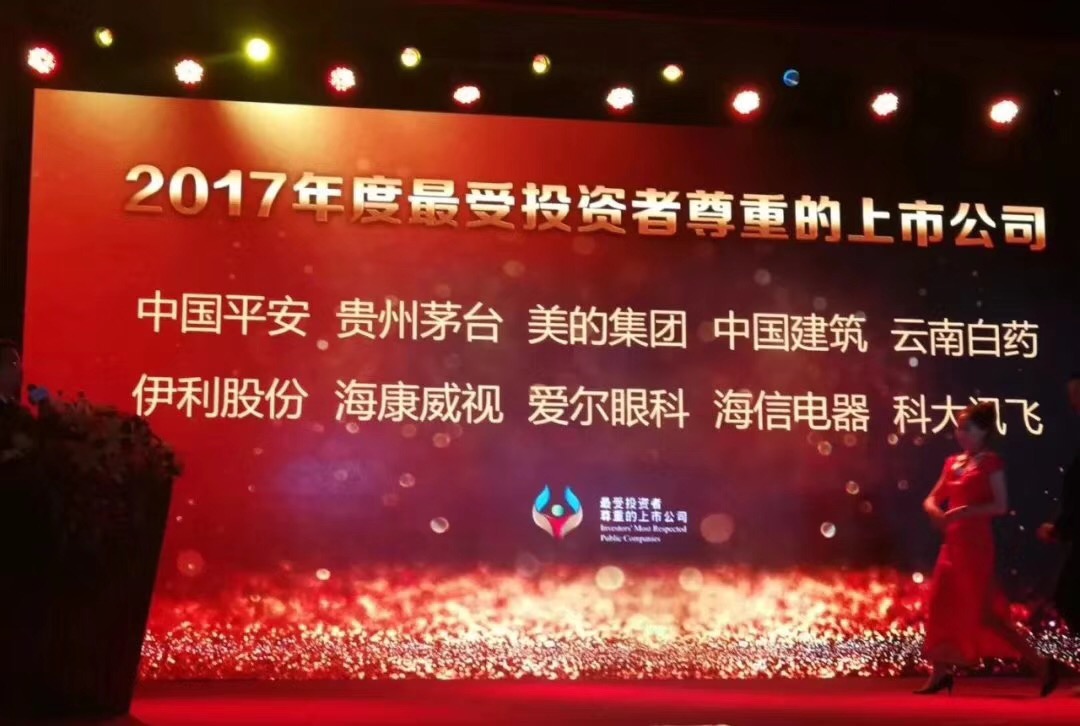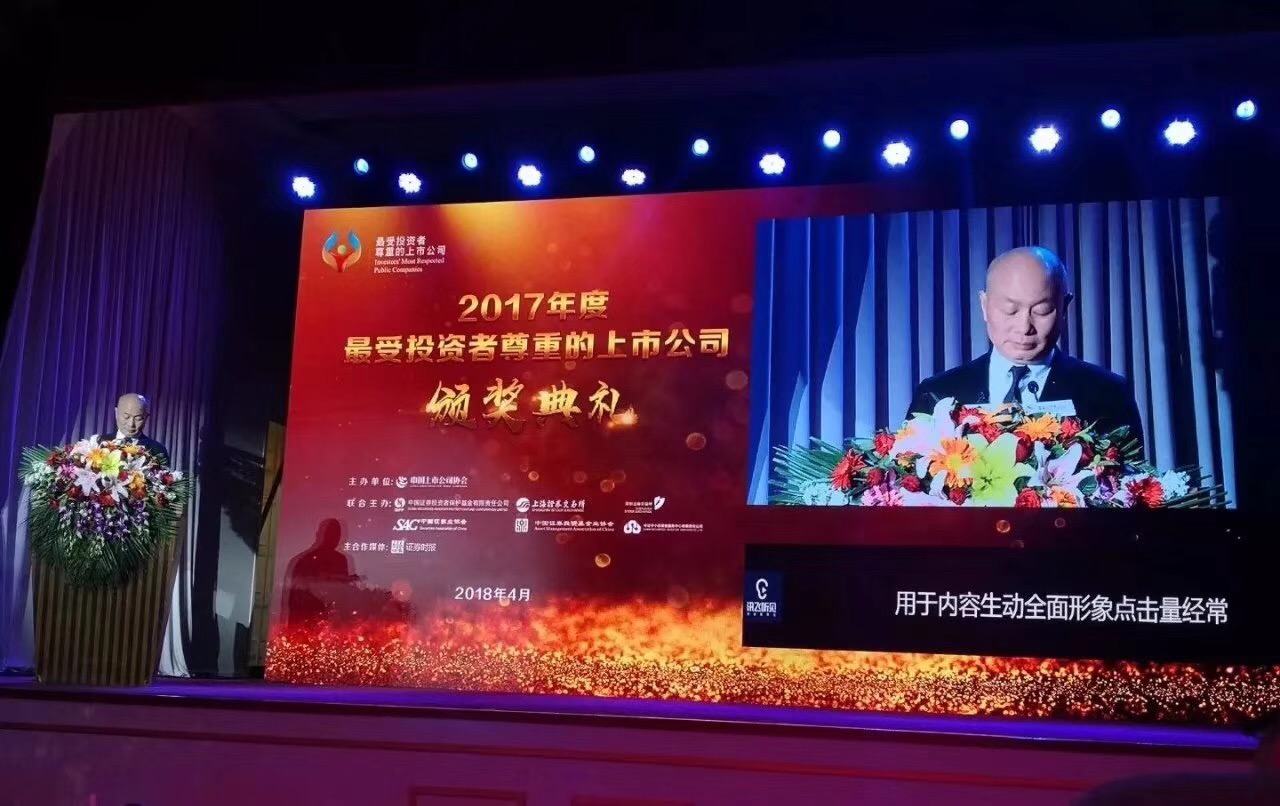 Mr. Bang Chen, the chairmen of AIER Eye Hospital Group, delivers his speech
Mr. Bang Chen, the chairman of AIER Eye Hospital Group, as one of the three representatives that were invited, shared his experience at the award ceremony. He said, "To be respected by investors, listed companies must be respected by the entire society first."
As one of millions of companies, and the vanguard in all walks of life, listed companies must take industry first, strive for excellence, create high quality products or services for the society, to meet the growing diversified demands of the people. The mission of AIER is "Everyone, whether rich or poor, has the right to eye health". Since its founding in 2002, AIER has always been carrying this mission, and put it in its practice. As of October 2017, AIER has established more than 230 professional eye hospital in 30 provinces in mainland China, covering the whole country with more than 1 billion people. At the same time, with more than one hundred eye centers in the United States, Europe and Hong Kong China, AIER has become the world's largest eye hospital group which has provided services to more than 100 million people.
To be respected by investors, the listed company must respect the investors, and form a closed loop of "investment-return".
Investors are the source of power and the basis for sustainable development for listed companies. We take from the market and must return more to the market. In the past 10 years, AIER's operating revenue has achieved a compound annual growth rate of 35% and a compound net profit growth rate of more than 45%. The company's market value has steadily increased from 6.9 billion yuan at the beginning of listing to more than 60 billion yuan, and the majority of long-term investors have obtained a generous return.
To be respected by investors, the listed company must respect the rules of the market and always with awe.
Executives of listed companies must believe in their heart that the eyes of the market are bright, although it may be late sometimes, but it will not be absent. Since its listing, AIER has actively explored the corporate governance innovation model, developed a positive and harmonious shareholder culture, allowed more shareholders to "vote by hand", and enthusiastically participated in corporate governance and development.
To be respected by investors, listed companies must comply with national strategies and actively fulfill their social responsibilities. As a listed company, it is necessary to strive to create economic benefits, but it cannot be just a profit-making machine and it must actively contribute to the society.
For many years, AIER has actively participated in the construction of "Healthy China", and has been screening free of charge for years for people and schools all over the country, and accumulatively implementing more than 200,000 cases of charity surgeries for impoverished patients with eye diseases. The donations and deductions amounted to 400 million yuan.
AIER innovatively implemented the "cross-subsidy" model, to better suit China's national conditions. Mr. Jim Yong Kim, the President of the World Bank, visited AIER Eye Hospital and promoted AIER's unique sustainable philanthropic model to other developing countries.