The 10th China Charity Award ceremony was held in Beijing on Sept. 13, 2018, AIER Eye Hospital Group was honored with China Charity Award from the Ministry of Civil Affairs.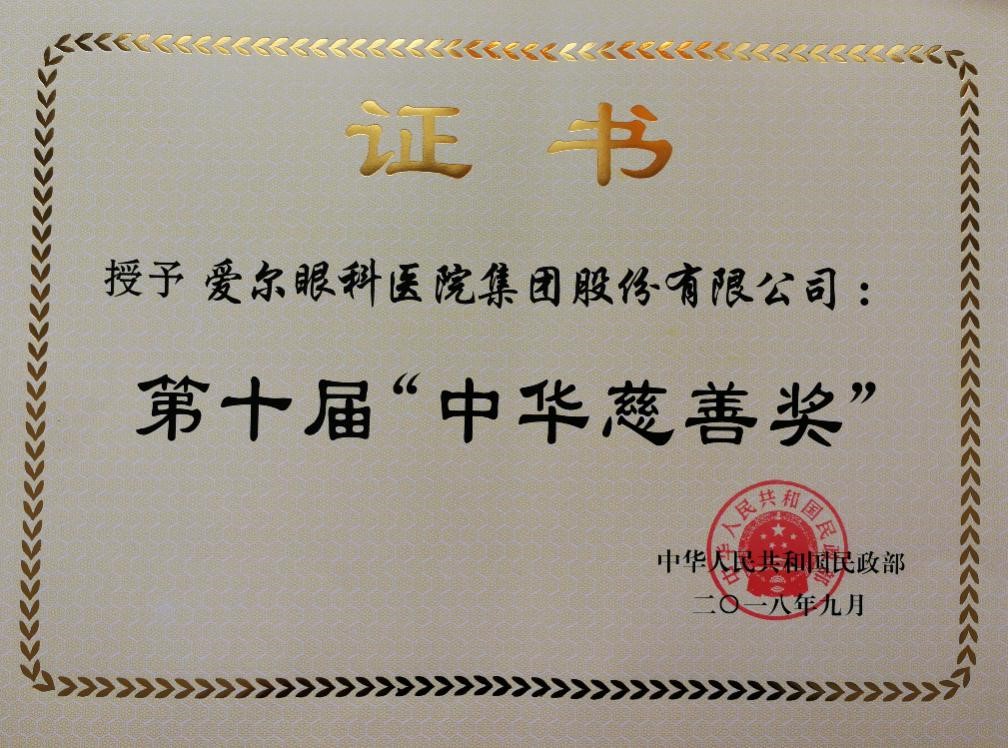 AIER Eye Hospital Group is awarded the 10th China Charity Award
The China Charity Awards established in 2005 is the highest level of recognition from a government authority in term of philanthropy in China. Sponsored by the Ministry of Civil Affairs, it honors individuals, companies and organizations with outstanding contributions to the national charity work. The awards is held twice a year and can be divided into the following categories: Charity Award for Role Models, Charity Award for Trust Institutions, Charity Award for Enterprises, Charity Award for Individuals, etc.
Mr. Meng Zhiqiang, the deputy director of Social Welfare and Charity bureau of the Ministry of Civil Affairs, introduced that they didn't accept any self-recommendations, all the nominators are recommended by provincial ministry of civil affairs, public institution, mass organizations, central committee &state government and political department of CMC.
At its 10th session, after a series of strict selections processed by the jury, Ministry of Civil Affairs, public review and internet voting, 28 charitable role models, 49 projects, 37 enterprises, and 16 individuals were granted the coveted honor.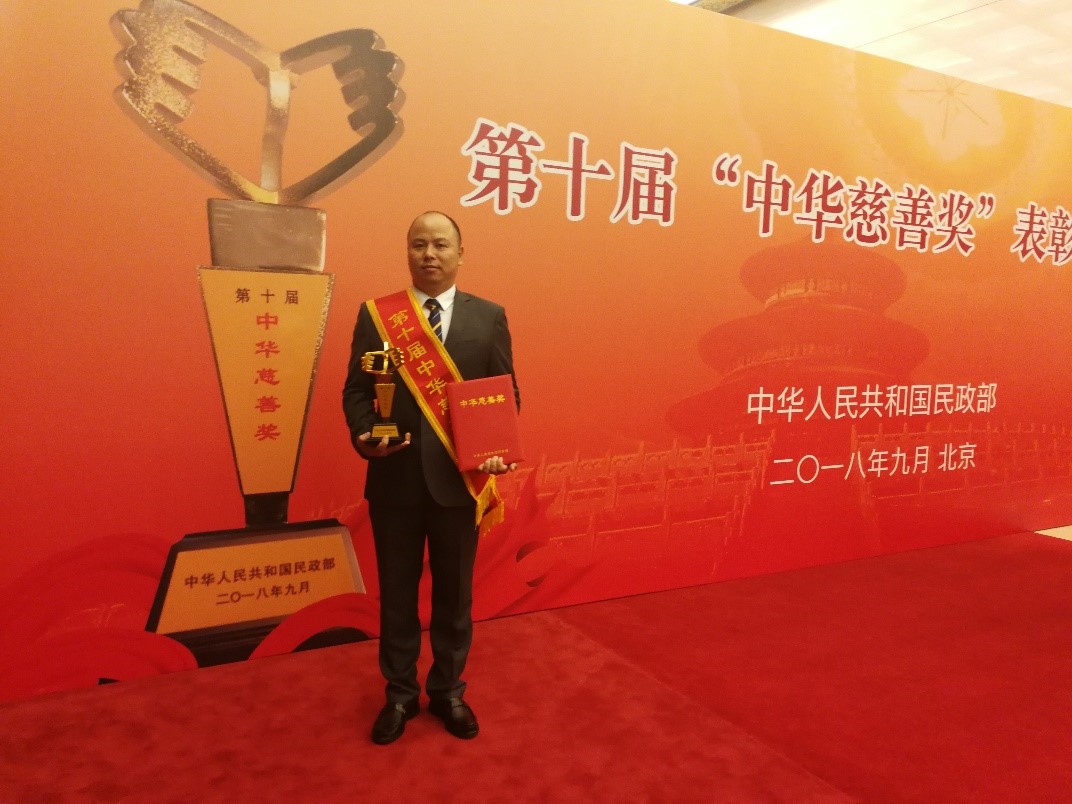 Mr. Zhikun Peng, the director of president office and the deputy party secretary of AIER Eye Hospital Group, receives the award
According to the report on China's Charitable Donations in 2016, donations from enterprises totaled RMB 90.82 billion, reaching a new historic high. 65% of the total donations comes out of enterprises - 50% of which are contributed by private enterprises. AIER Eye Hospital Group has been committed to social welfare and playing a leading role among private health care providers. In 2015 and 2016, AIER Eye Hospital Group has donated RMB 100 million (cash, securities and equivalent eye care service), and the amount has exceeded RMB 300 million by now. Collaborated with local public welfare foundations, Red Cross foundation, China Charity Foundation and China Disabled Persons Foundation, AIER Eye Hospital Group has launched vision rescue campaign, bright journey campaign, relevant foundations, aiming to help those poor patients who are suffering from eye diseases and facilitate the development of social welfare for eye health.
Mr. Bang Chen, the Chairman of AIER Eye Hospital Group, said, "Eye health is an important part of national health. Visual damage(blindness) would severely affect people's health and quality of life, add burdens to families and societies, and further lead to poverty. It is a public health issue and social issue closely connected to people's livelihood. As an professional eye health care provider filled with social responsibility and the sense of duty, AIER Eye Hospital has been actively implementing state policies and strategies, taking its own advantages to contribute to the prevention and treatment of blindness, charitable clinics and eye health education. We've been dreaming of joining hands with non-profit organizations, communities and government agencies to achieve the goal of 'Enabling everyone, whether rich or poor, has the right to eye health.'"
Apart from donating, with over 260 eye hospitals covering 30 provinces across China, AIER Eye Hospital Group has established a social relief system for eye health care, including "Eye Do" juvenile eye health program, eye health education program for schoolchildren, "You Are My Eyes" rescue plan aiming to eliminate corneal blindness, and various plans to help out those patients who are suffering from cataract, glaucoma and fundus diseases, etc.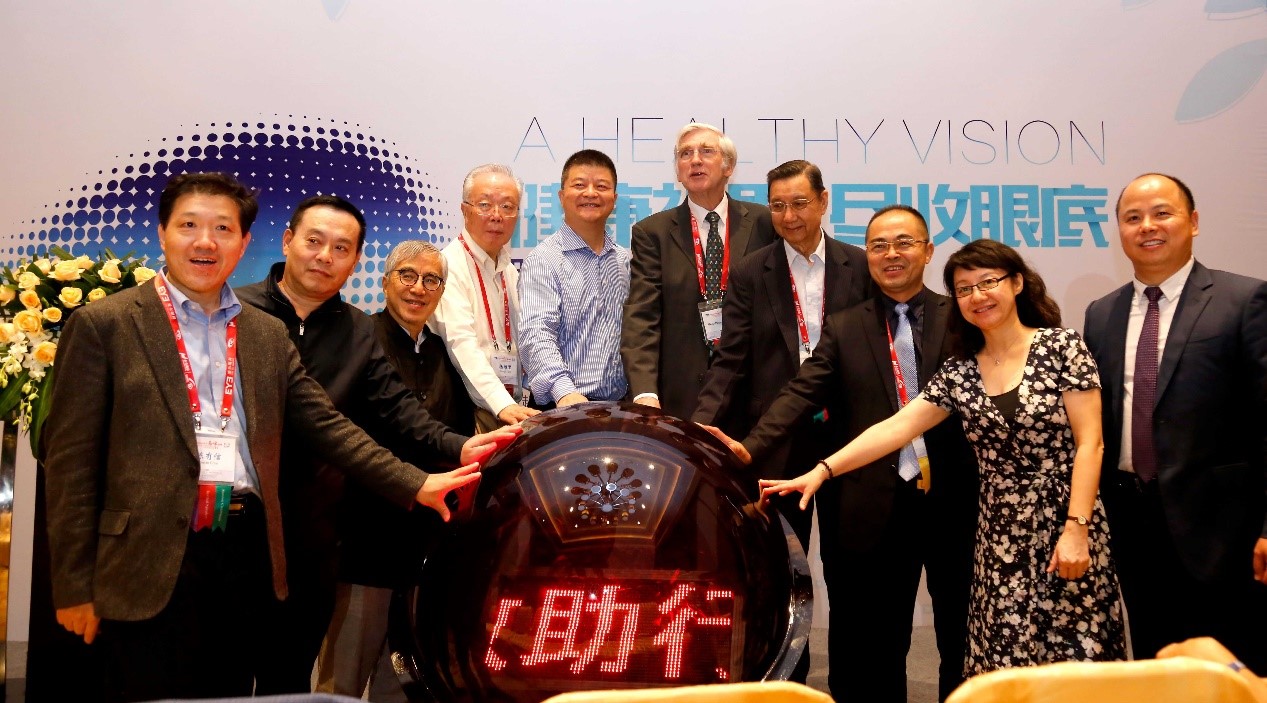 "A Healthy Vision" rescue plan was launched on October 2017
Moreover, AIER Eye Hospital constructed a sustainable model for poverty alleviation based on cross-subsidy policy. It has performed over 200,000 charitable surgeries, put up a total of RMB 400 million. The world bank even released a report of case study of AIER's innovation and promoted it to other developing countries.