On August 8, the annual award ceremony of the 2020 (14th) China Brand Festival was successfully held in Wuhan. AIER was awarded the Huapu Award", which also included Huawei, Alibaba, Tencent, Sinopec and other 25 enterprises. At the same time, with the outstanding social contribution during the pandemic, AIER also won the "Anti-epidemic tribute brand Enterprise" award.
Award Ceremony of 2020 (14th) China Brand Festival Annual Conference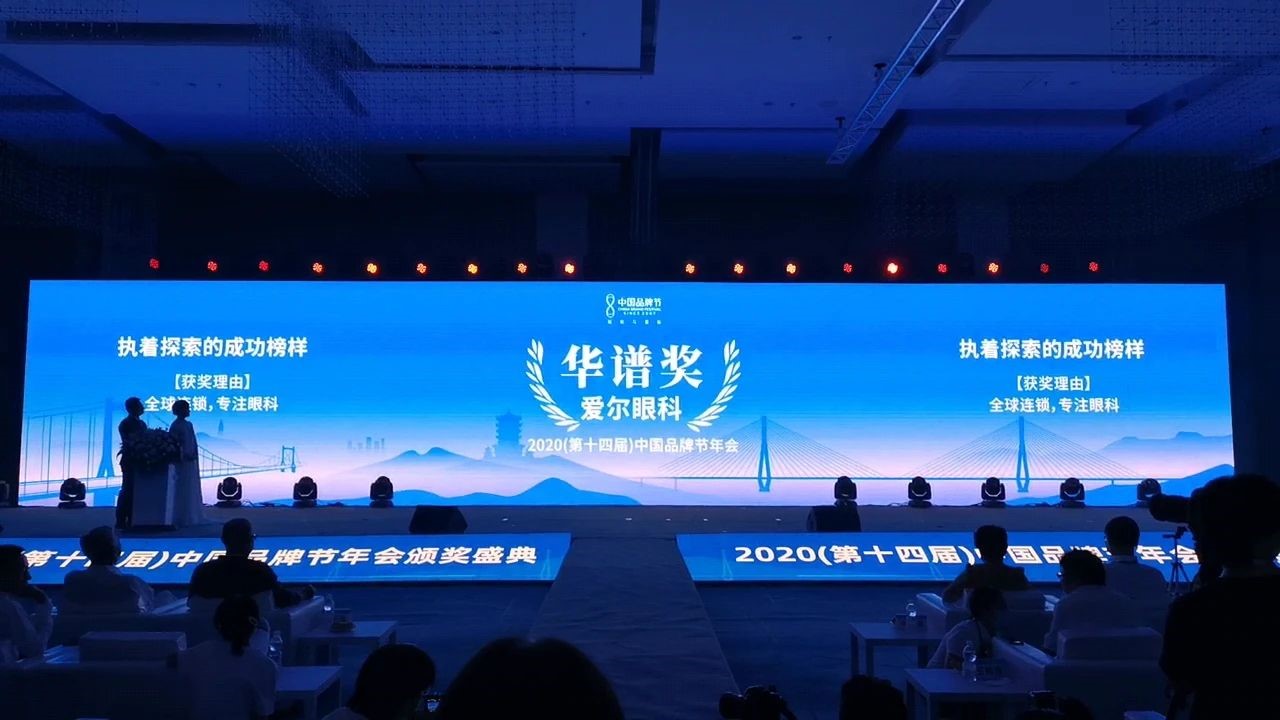 AIER won the "HuaPu Award"
"HuaPu Award" is known as " Portrait in Chinese brands ", Every year, 25 model brands that represent the image of the country are selected, aimed to focus on display and vigorously promote the brand image of China's outstanding enterprises, which allowthe world to understand and respect China by understanding the brands.
The "HuaPu Award" has gone through 14 years, and all the winning enterprises were the best among the leading exemplary brand names, without exception.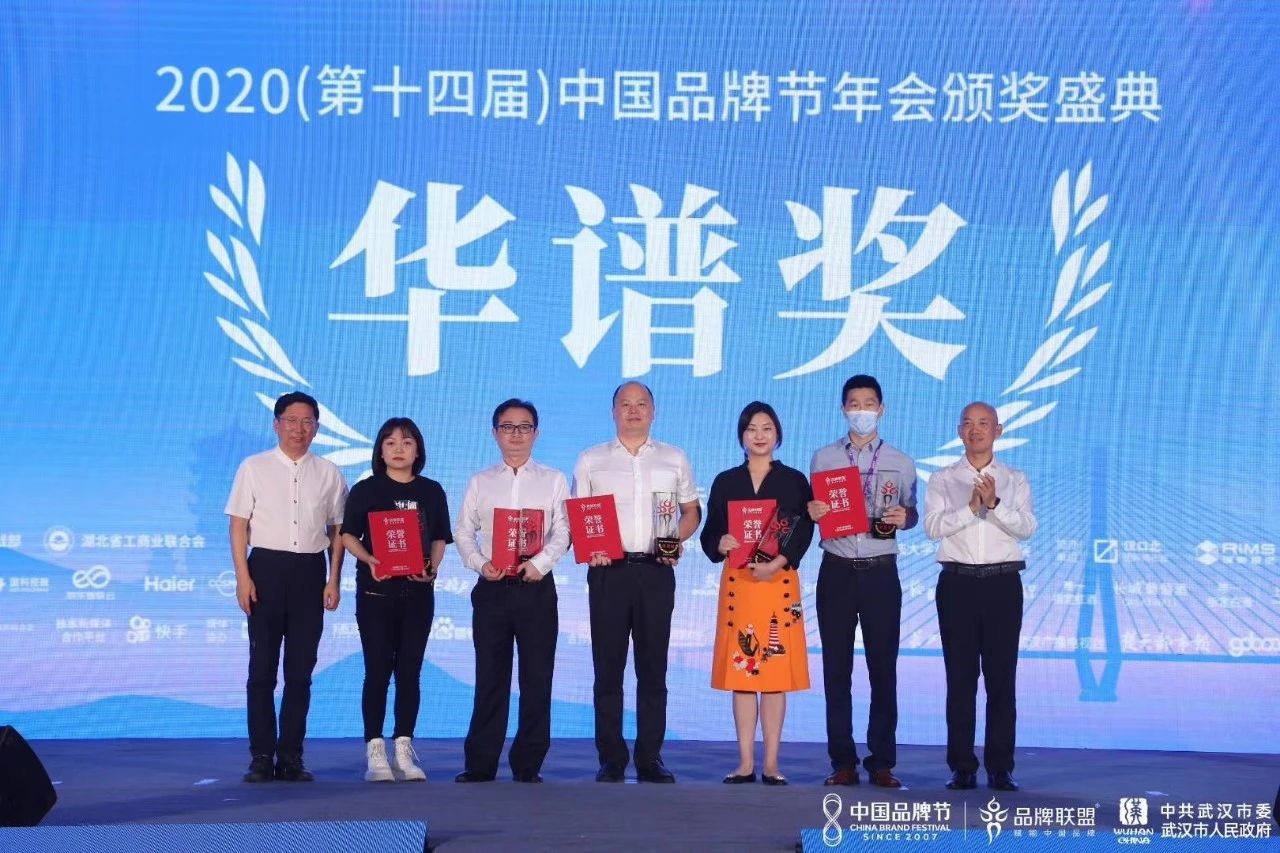 Zhikun Peng (middle), deputy Party secretary of AIER Eye Hospital Group, received the award as a representative on the stage.
Zhikun Peng(right), deputy party secretary of AIER Eye Hospital Group, delivers his acceptance speech.
"HuaPu Award" is comprehensively evaluated from the aspects of brand awareness and reputation, innovation ability, industry influence and social influence. AIER stands out from many enterprises and becomes the model of independent enterprise brand in China. It is praised as "the successful model of persistent exploration". This is exactly the affirmation of AIER 's commitment to brand building, innovation development and social responsibility for many years.
AIER was awarded the "Anti- Epidemic Salute Brand Enterprise" award. Zhikun Peng, deputy secretary of the Party committee (fifth from the left) took the stage as the representative to receive the award
"Anti-Epidemic tribute Brand Enterprise" is a new award this year. AIER won this award together with Alibaba, Sinopec, Fosun, China Nonferrous Metals, Haier, Gree Electric, JD.com and other domestic companies. The organizing committee stated that the caring enterprise has worked so hard to overcome all difficulties, and made great efforts for the COVID-19 heroes from the front line, and conveyed love with hope.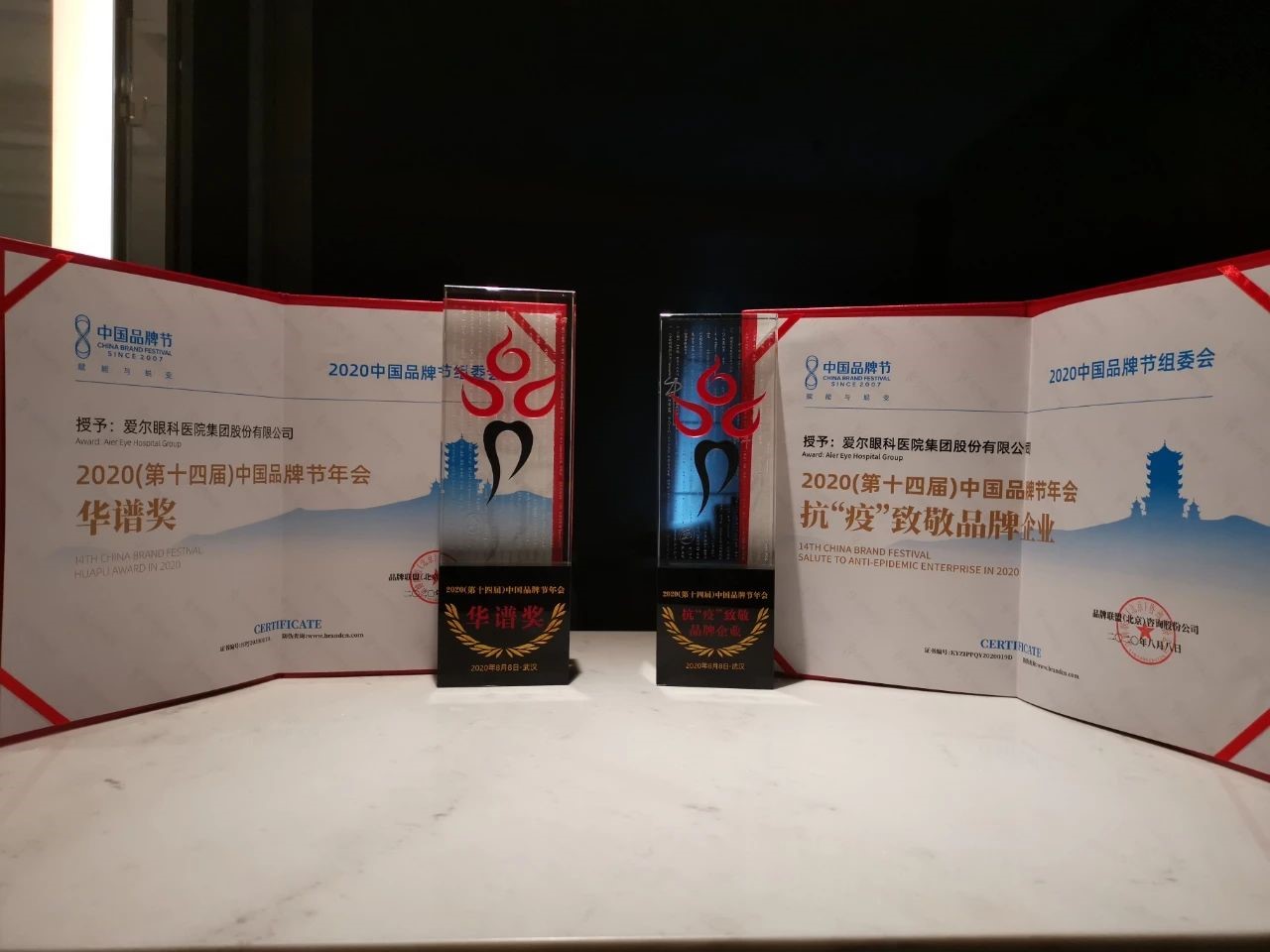 Certificates and trophies of "HuaPu Award" and " Anti-epidemic Salute Brand Enterprise"
AIER Eye Hospital Group has three listed companies in China, Europe, and Singapore with a total number of more than 600 specialized eye hospitals and centers. The annual outpatient visits in mainland China exceeded 10 million. Base on constant exploration and practice, also with absorbing advanced international medical management experience, AIER aim to provide the most trusted eye care to patients all over the country by offering good medical quality, superior medical service and harmonious doctors-to-patients communication. AIER constantly committed to the mission, "Enabling everyone, whether rich or poor, has the right to eye health." will help a large number of primary-level patients with eye diseases obtain high-level diagnosis treatment, and continue to protect the eye health of people around the world.
Since AIER has bridged all three areas of medicine, education, and research, those educational and research institutions have significantly boosted the research and clinical standards. It has cultivated a large number of clinical, scientific research and academic talents for the domestic ophthalmology industry to accelerate the development and progress of China's ophthalmic medical industry.
AIER has been widely recognized for its consistent support for social causes and philanthropy. It plays an active role in promoting social responsibility and self-development. With its "cross-subsidy" model, AIER provides sixty six hundred thousand patients with better quality services, in the meantime dedicate itself to the social welfare and helping disadvantaged groups to promote the cause of fighting blindness and national eye health, More than 128 million people benefit from the eye health public service. Since the start of the outbreak in early Feb, AIER has actively donated money and materials, sent medical volunteers to participate in the epidemic prevention and control work, also provided international assistance to many overseas countries, which reflects the responsibility and the image of an international brand.
In the next ten years, AIER will start the journey of the second venture. Create an eye health ecosystem from five aspects: hierarchical chain ecology, intra-city network ecology, eye health service ecology, global ecology, and medical financial ecology. Going forward, from the four directions of talent training and introduction, science and education, mechanism innovation, with digital transformation, AIER would work hard together to contribute further improvement of human eye health.
Standing at a new historical node, AIER will continue to adhere the concept of innovative development, actively assume industry and social responsibilities, and make greater contributions to the development of China's ophthalmic medical brand. In the future, AIER looks forward to working with more companies, be open- minded, it is the time!