On the morning of September 29, the signing ceremony of school-enterprise cooperation between AIER (300015) and Anhui Medical University (hereinafter referred to as

"AMU") was held in Meishan Road, Campus of AMU, HeFei. According to the agreement, The two party will make use of the advantages of industry-education integration and school-enterprise cooperation, to build a first-class central regional ophthalmic medical center through talent training, teaching and scientific research in all fields, for enhancing regional cooperation purpose.
Party Secretary of AMU, Jiashan Gu, President of AMU Yunxia Cao, Vice President of AMU Yongqiang Yu with Bang Chen, President of AIER, Li Li, CEO of AIER, Zhang Yuewen, Party Secretary of AIER , Vice President and Chief Dean Shibo Tang, Vice President and Director of the Institute of Optometry & Visual Science, Zhikuan Yang, Vice President of AIER Lihua Wang and other leaders attended the signing ceremony.
Mr. Jiashan Gu delivered a speech, he hoped that both parties would make best use of their respective advantages to jointly explore the market in medical treatment, teaching, scientific research, talent training and new medical science construction. Higher quality teaching and research resources should be integrated, essentially realizes the purpose of resource sharing. In the meantime, speed up to build a talent training platform for integration and innovation of medical business and medical research, to provide higher-quality, multi-level medical services for civilian in both inside and outside the province.
Mr. Bang Chen, chairman of AIER, said in his speech that the strategic cooperation between AIER and AMU is facing a rare historical opportunity. As a new subject, integration of production and education development will give full play to the advantages of school-enterprise cooperation, draw on each other's strengths and complement each other, develop and innovate talent training channel with new model. At the same time, branches of AIER in Anhui Province will use the group's international network with clinical, teaching, scientific research and industrial integration platform, increase the introduction of high-level talents at home or oversea.
Looking forward, the clout of Chinese brands like AIER or AMU is definitely to grow, Bang Chen said.
As with any properly-run business, this high- standard program will be part of a strategy for long-term success. AIER and AMU, with this ultimate goal in the mind, to build an influential Ophthalmology Center in central China.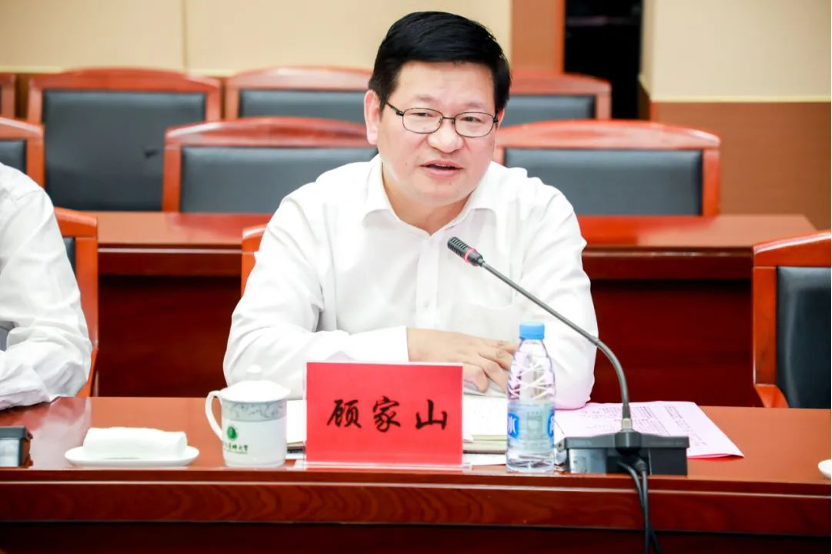 Speech by Mr. Jiashan Gu, Party Secretary of AMU
Mr. Yunxia Cao, President of AMU, and Mr. Li Li, President of AIER signed the cooperation agreement on behalf of both parties
Mr. Gu Jiashan, Party secretary of AMU, and Mr. Bang Chen, Chairman of AIER jointly unveiled the plaque of "Shushan Hospital of AIER Ophthalmology Hospital affiliated to AMU"

According to introducing, AMU is a far-reaching medical institution in China, co-founded by the Ministry of Education China, the National Health Commission China in Anhui Province. Since 1926, "Learning and practicing, training competent doctors" at all times attach great importance to the motto of AMU, and to the long-term cultivation of their own school's unique spirit.
Hundreds of thousands advanced medical professionals has graduated from AMU with pride, where AMU has proven own strength by the splendid achievement.
AIER Eye Hospital Group has three listed companies in China, Europe, and Singapore with a total number of more than 600 specialized eye hospitals and centers. The annual outpatient visits in mainland China exceeded 10 million in 2019. In 2013, AIER and Central South University jointly set up AIER School of Ophthalmology, CSU, to educate and train medical professionals .With its "cross-subsidy" model, AIER provides patients with higher quality services to fulfill their social responsibility.
In the meantime, AIER adapts to the national medical policy and trend, launching the "Partnership Program" in the healthcare industry to focus on changing the ecological environment for ophthalmologists and maximizing the creativity and initiative of core members. AIER also bridged all three areas of medicine, education, and research, by winning many times charity awards of national levels such as "China Charity Award" and "China Charity Enterprise"
The COVID-19 outbreak this year has highlighted the urgency of medical talents training and medical education reform. Recently, "The General Office of the State Council Issues the Guiding Opinions on Accelerating the Development of Medical Education" points out,
1. Revise the training program for clinical medical doctors and postgraduate students, strengthen the training of practical ability and scientific thinking ability.
2. Specialized teaching clinics and teaching beds should be set up to promote the early clinical, multi-clinical and repeated clinical practice of medical students, by optimize the setting of clinical departments and talent training.
Mr. Bang Chen, the chairman of AIER Eye Hospital Group said: " Health management of eyes has been paid great attention by Party and state leaders in China. As a leading global company in the eye health field, AIER will work along with universities together, make contributions to the development of human ophthalmology and vision science. "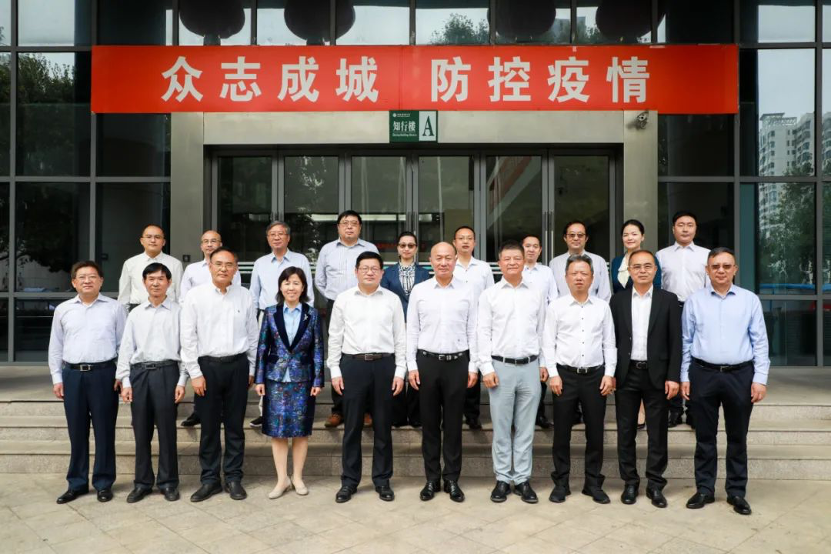 The leaders of both parties took a group photo
Aihe Sun, Director of the Education Foundation of AMU, Zhi Zhao, Director of the Party and Government Office of AMU, Feihu Chen, Director of Science and Technology Industry Department of AMU, Jiahu Hao, Dean of academic affairs of AMU, Yehuan Sun, Dean of Postgraduate School of AMU, Zifa Fan, Director of the hospital management Office of AMU, Bing Chen, General Manager of AIER Ophthalmology school-enterprise cooperation center, Jingjun Luo, CEO of Anhui Province, Fen Luo, Associate Director of the HR Center and Director of the school-enterprise cooperation center, Yong Liu, Vice Dean of Anhui Province, Zhanghong Wu, CEO of Hefei AIER Eye Hospital, with other leaders and representative of AIER attended the signing ceremony.