Today, at the launching ceremony of the Changsha (Hunan) Free Trade Headquarters Base of China - Pilot Free Trade Zone and the first anniversary of the reform and innovation results media event, Changsha city was chosen for 10 significant projects, with a total of 18.3 billion RMB invested.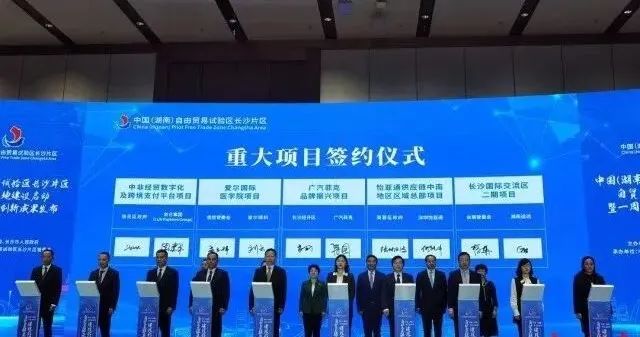 At the contract - signing ceremony of significant projects, 10 projects were signed, including the GAC FCA Brand Revitalization project, Asia Pacific Supply Chain Central South Regional Headquarters project, AIER International Medical College project, Changsha International Exchange Zone Phase II project, China-Africa Economic and Trade Digitization and Cross-border Payment platform project, etc.
The contracted projects cover industrial manufacturing and tertiary industries. Among them, the project investor has one Fortune 500 company in the world and one Fortune 500 company in China.
AIER International Medical College with a total investment of 6 billion RMB, is the largest project in this contract.
By covering about 716 Chinese acres, the project will build AIER International Medical College (Undergraduate College) and its Affiliated Three-A Specialized Hospital.
The project will be built into a national experimental teaching model university and a benchmark for ophthalmology talent training, as well as promoting international academic exchanges and talent introduction in the free Trade Zone.
Changsha, a future global ophthalmic center and industrial agglomeration center.